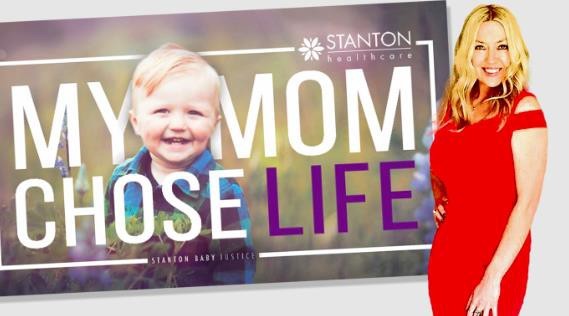 By Isabel Van Brugen, MA Newspaper Journalism ~

Brandi Swindell set up her first Stanton Healthcare clinic in Meridian, Idaho in 2006, in a building provided to her by her local church.
The Christian activist set up the clinic after she says a friend she made while working at a national park during the late 1990s had an abortion, and came back a different person.
She told Cosmopolitan in 2016: "I could feel it in the air and I could see it in her limp body, she was lying in the foetal position and she had had the abortion. That experience changed her. She wasn't the same vibrant girl that she was before."
Born in Boise, Idaho, Ms Swindell, 41, has always considered herself pro-life. She has worked with Rock for Life, an anti-abortion music ministry, Christian Defense Coalition and Ireland with Youth Defence.
In 1999, she also co-founded Generation Life – a movement aiming to put a stop to abortion by spreading pro-life messages to young people.
The pro-life activist was detained by Chinese officials in 2008 after demonstrating in Tiananmen Square the night before the Summer Olympic Games.
She is an internationally known speaker who has been featured on the BBC, The New York Times, CNN and The Washington Post, amongst others.
Stanton Healthcare has centres in six locations in the US, and one Northern Ireland.
Ms Swindell travelled from Idaho to the launch of Stanton Healthcare's first clinic outside the US in Belfast, Northern Ireland in October 2015.
Speaking at the event, she said: "Stanton will provide the best care and practical support for mums to help overcome obstacles in choosing life for her baby. We will offer a much needed alternative at no cost because we believe that women and their unborn children deserve better than abortion."
She was pictured at its opening alongside Bernadette Smyth, director of pro-life organisation Precious Life, who is working closely with the US group.
In 2014 Ms Smyth was sentenced to a restraining order and 100-hours community service for harassing the former head of the Marie Stopes clinic, Dawn Purvis.
The conviction was later overturned on appeal due to insufficient evidence.
This feature was published in The Times.